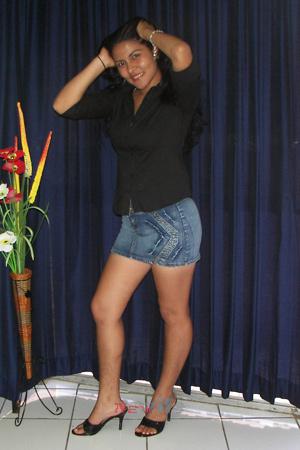 86931
Perla Marina
Nicaragua
City: Managua
Age: 25
Birth Date: 6/17/1988
Weight: 134lb, 61kg
Height: 5'3", 160cm
Eye Color: Black
Hair Color: Black
Marital Status: Single
Children: 0
Religion: Evangelical
Smoker: N
Drinker: N
Education: High School
Company:
Job Title:
Sports: Boxing
Hobbies: Go out with my friends


Self Description: I am calm, sincere, honest, sensible, cheerful, believe in traditional family values. I like to talk with honesty and I want people to do the same. Sincerity and respect are for me the most important things in a relation or friendship. I like to have good conversations.

Comments: The man I am looking for is intelligent, honest, sincerr, romantic, responsible, detailer, and kind. He wants to create a family, he believes in love and traditional family values, with good sense of humour. Up to 40 years of age.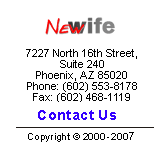 Women from other countries:
Ukraine (11749) Philippines (10068) China (3798) Colombia (2980) Russia (2421) Peru (1351) Costa Rica (827) Thailand (710) Dominican Republic (478) Belarus (239) Brazil (137) Latvia (13) USA (7) Kyrgyzstan (6) Indonesia (6) Panama (6) England (6) Kazakhstan (5) Argentina (4) Belgium (4) Canada (4) Saudi Arabia (4) Lithuania (4) Hong Kong (3) Romania (3) Uzbekistan (3) Israel (3) Ecuador (3) Finland (2) Moldova (2) Turkmenistan (2) United Arab Emirates (2) Sweden (2) Taiwan (2) Bulgaria (2) Nicaragua (2) Honduras (2) Azerbaijan (1) Ghana (1) Germany (1) France (1) Estonia (1) Cambodia (1) Czech Republic (1) Georgia (1) Singapore (1) Mexico (1) Japan (1) Hungary (1) Cyprus (1) Uganda (1) Australia (1) Netherlands (1) South Korea (1) Greece (1) Bolivia (1) test (1) Norway (1) Poland (1) Malaysia (1) Kenya (1) Italy (1) Spain (1)

Singles Exchange